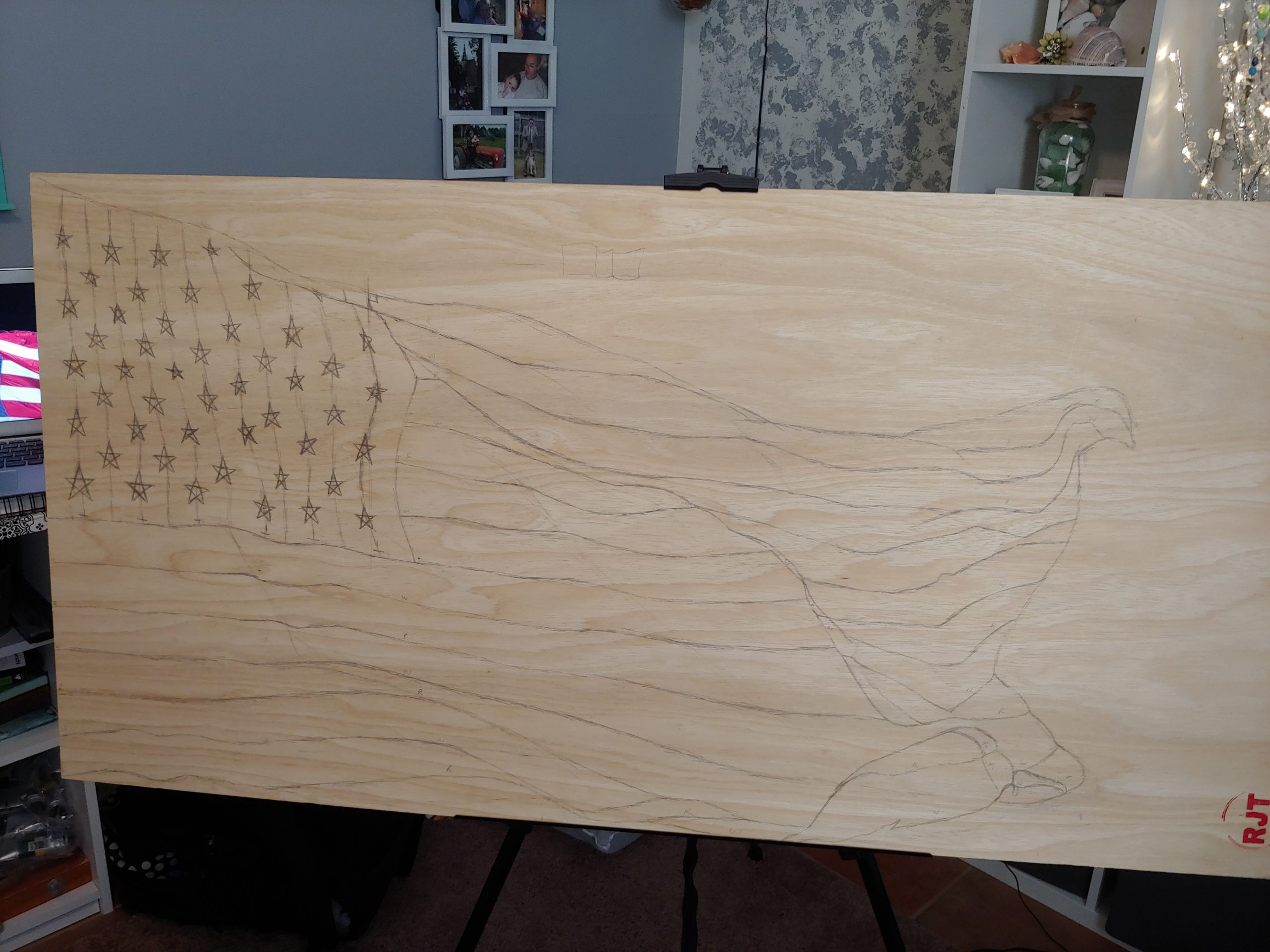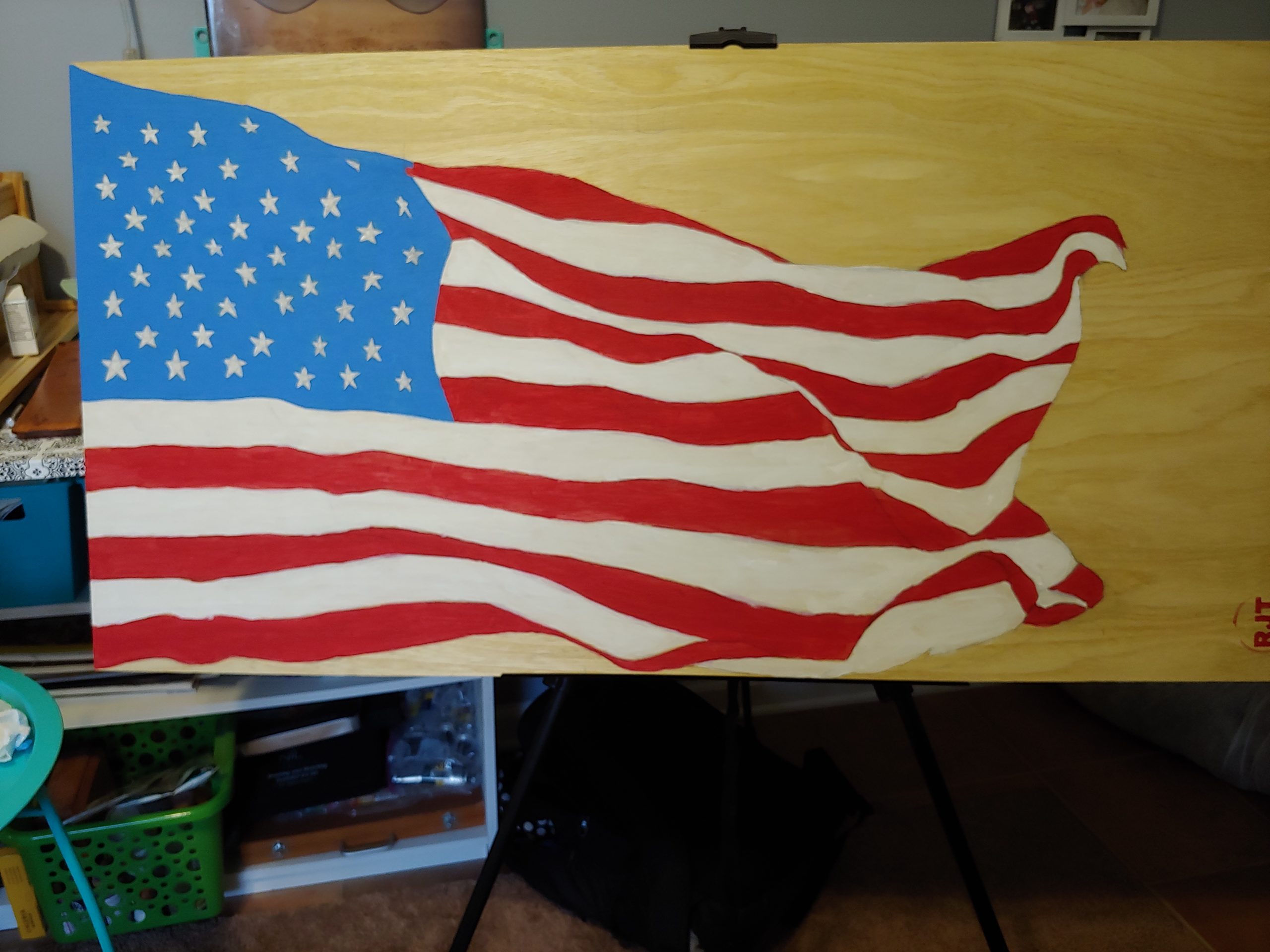 During lockdown in 2020 and Annika's junior year at Bartlett High in Bartlett TN Annika started creating this American Flag during our family bout with Covid. Above you can see the progression of her work. On the left and right of Annika holding the finished artwork you can order some wonderful merchandise that proudly displays our Nations Flag. Thank you Brant Gast for requesting the painting. Annika is a member of St Ann Bartlett and is currently a freshman at Mississippi State University and is studying to become an architect. All flag purchases will go towards her tuition. Annika loves country music and loves her country. God Bless America!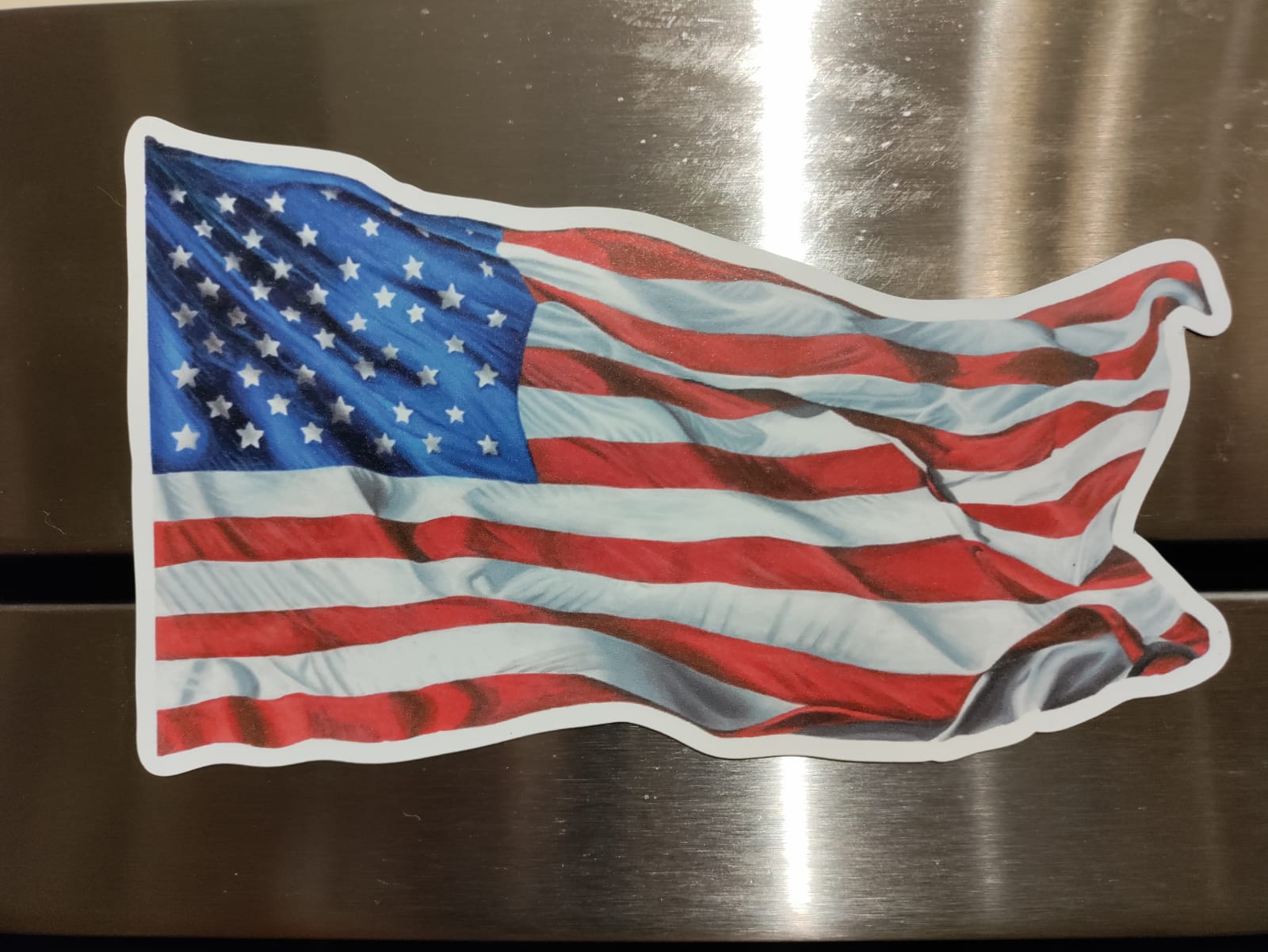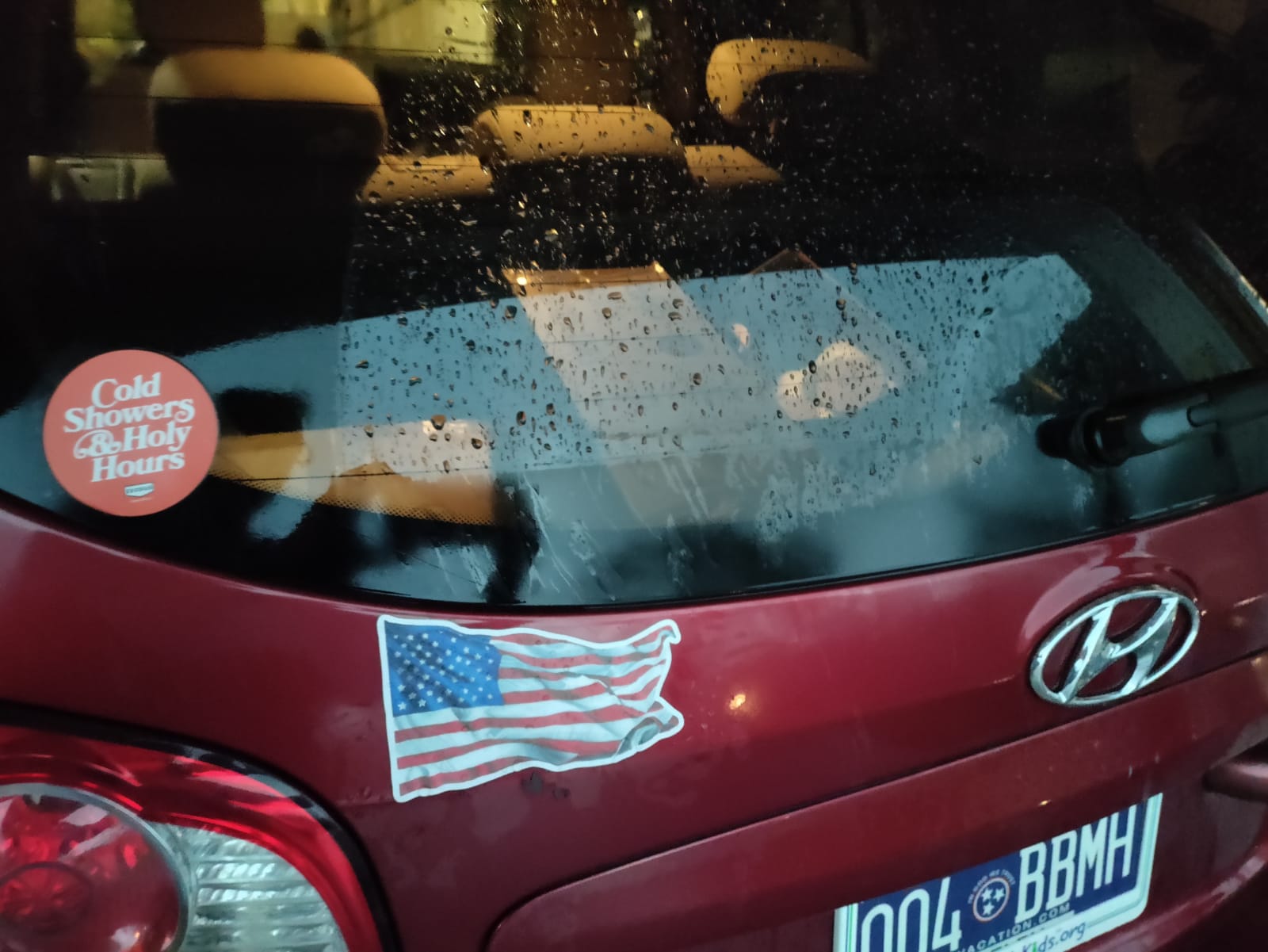 We received our first shipment of U.S.A. Flag Magnets today.
They are 6 inches wide and 3.5 inches tall. You can proudly display
Annika Watson
on your vehicle or fridge:-). The US Flag magnets are $5.00 per magnet plus $1.50 shipping.
All proceeds go to the Mississippi State University tuition relief fund:-) where Annika is studying to become a architect. 
Last four digits for Vemo is 0323